Preventing the Spread of COVID-19
As always, Imperial Pest Control is there with you to help prevent the spread of infections and diseases. With the current COVID-19 worldwide pandemic, the safety of our clients is our top priority. Our technicians are taking extra precautions to help ensure that we leave homes, areas and work spaces clean and free of bacteria and pathogens.
We understand how important it is to keep essential business and other areas clean in order to prevent the spread of COVID-19, especially in buildings like grocery stores, retirement homes, hospitals, and more. Through our effective disinfecting and fogging techniques, our services are guaranteed to leave your business clean and smelling fresh. Our cleaning solutions actively work to thoroughly deodorize and disinfect all surfaces, eliminating pathogens that would contribute to the spread of COVID-19 and all other infectious diseases. The disinfectant products we use are being used worldwide to combat the spread of COVID-19, and are guaranteed to kill any pathogens in your businesses.
Our disinfectant services that we offer are: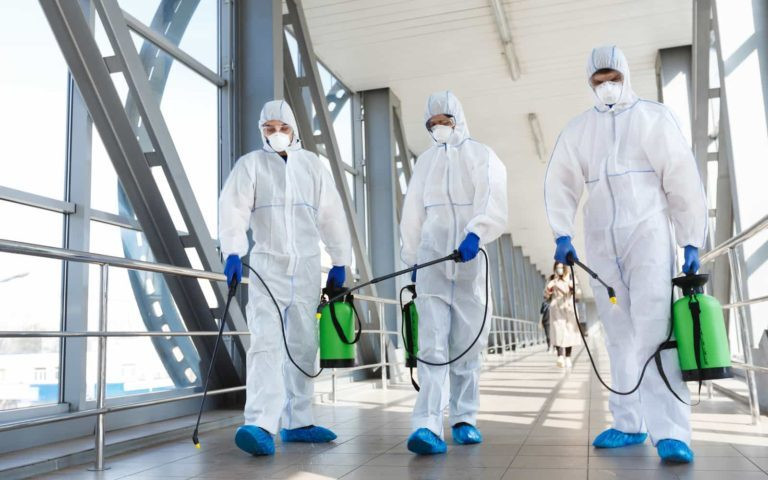 Utilizes the direct spraying of disinfectants, allowing for a more effective, controlled use.

Spraying is helpful when it comes to areas that may need more attention to kill off all pathogens, or when you need to disinfect an area where there may be certain items that you cannot disinfect.
Our fogging services use fog machines to spread the disinfectant solution into the air.

Our foggers produce micro-droplets of the cleaning solution that are released into the air, and remain floating around for approximately 20 minutes. This helps to ensure that all areas of the building are treated by the solution, including the air and all surfaces.

Fogging is a very effective method of thoroughly disinfecting buildings as it easily reaches areas that may not be accessible.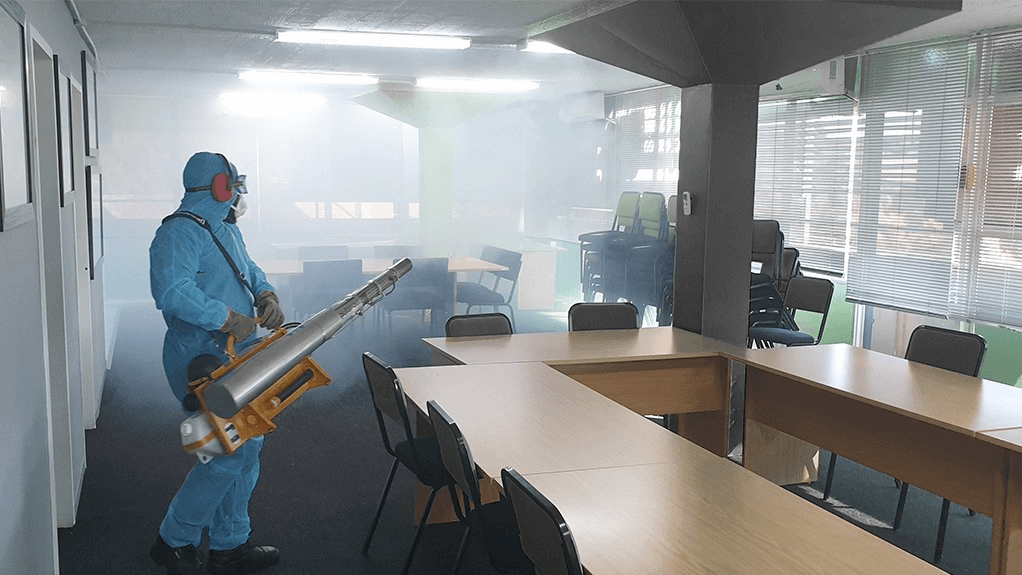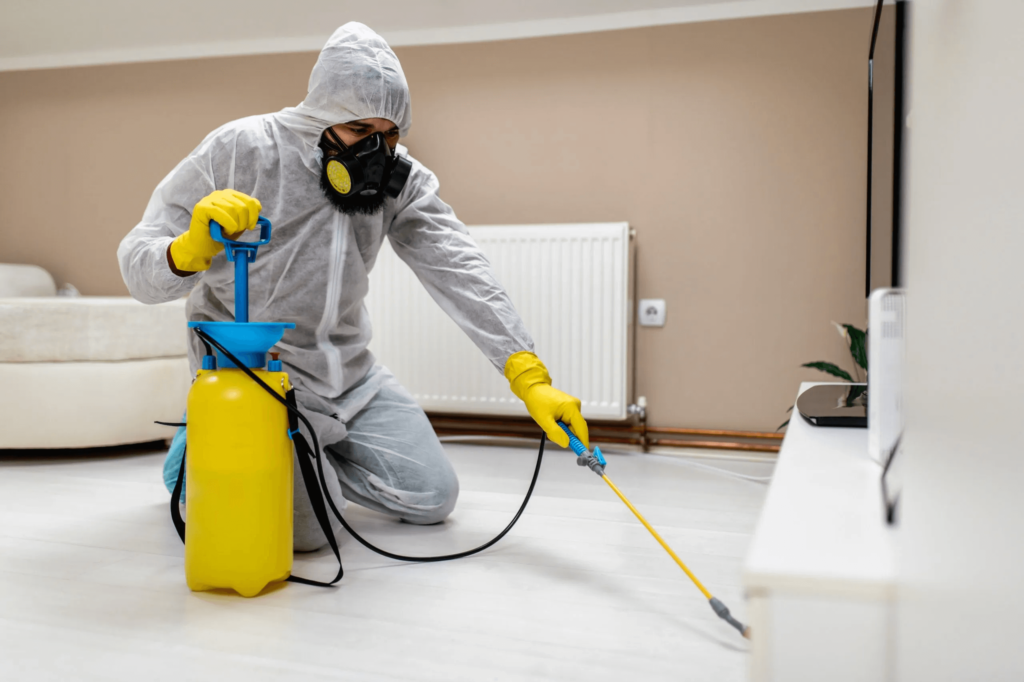 Our sanitation services focus on helping to prevent the spread of the virus from person to person, and help protect employees and customers.
We provide hand sanitizers to our clients, which helps keep hands clean and free of pathogens that could be brought into the store.

We also provide masks, which help keep your employees and customers healthy from possible contaminants that could easily reach the mouth and nose.
Imperial Pest Control stands with our customers in this dire time of need. Call us today to book an appointment at 416-744-0102.