INTEGRATED PEST MANAGMENT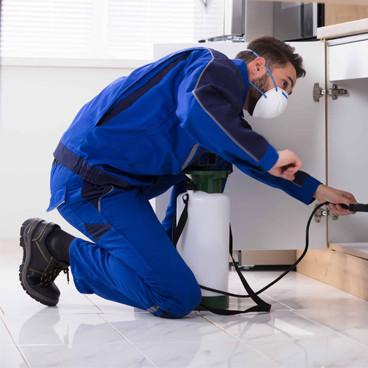 When it comes to dealing with pests, Imperial believes that integrated pest management is the best and most effective approach. Through our Integrated Pest Management Program, we provide our customers with excellent services that are both environmentally healthy and safe.
Pests of all kinds can have a huge, negative impact on your business – no matter how big or small.
Larger pests and rodents like rats, mice, or birds can find their way into your businesses and turn it into their home, bringing diseases and bacteria with them. They leave feces and droppings everywhere, causing areas to begin to reek. A horrible-smelling building tends to drive customers away, causing your business to lose sales. This isn't the end of the chaos, either – rats and mice find their way into walls, and chew away at anything they can get to. This includes electrical wires, wood trims, furniture, and more.
Meanwhile, smaller pests and insects like beetles, centipedes, and ants can sneak inside your businesses. Even though these creatures are small, they still have the potential to cause massive amounts of damage or chaos. Wood-boring beetles and other insects eat away at any kind of wood they can get to, including wood trims, floors, walls, and structural supports. Other insects that search for food like ants can find their way into kitchens, and contaminate any food sources they might be able to access.
No customer, client, or employee likes the idea of sharing these spaces with insects and rodents, which is why it's important to ensure that any problems like these are quickly taken care of. Imperial Pest Control's customized integrated pest management programs are tailored specifically to meet your commercial and business needs, anytime, anyplace. If you have a pest problem, Imperial will be with you every step of the way until it is solved.